Experience the Excellence by Design with Rossi Construction in Tampa Bay & St. Petersburg, FL
Rossi Construction is one of the most widely recognized construction and renovation companies across the Tampa Bay area, offering superior and reliable residential construction, commercial construction, design-build, kitchen remodeling and bathroom remodeling services to individuals in Tampa and St. Petersburg. Our entire team's dedication and commitment to quality deliver the Bay region's most superior work regardless of the size or type of project. We strive to leave a positive, lasting impression on our clients, resulting in repeat business and lifelong relationships.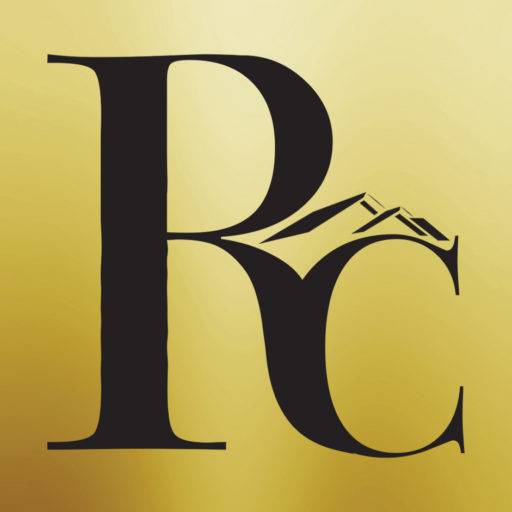 Since 2000, we have transformed hundreds of homes and businesses in the Tampa and St. Petersburg area. Our superior craftsmanship and exceptional customer service have made us the most trusted construction company in Tampa Bay. We emphasize workplace safety and invest in the industry's most advanced practices to ensure the safest work environment and the best outcome for your renovation or new build.
The Leading Remodeling Contractor in Tampa & St. Petersburg
At Rossi Construction, one of our primary goals is to reduce the stress and hassle of your construction project. We're open and honest with our clients, promoting a smooth line of communication that fosters optimal results. We can minimize the gap between design and construction by recommending the most beneficial remodeling options to fit your needs. Contact our Tampa remodeling contractors about your project today!

Many homeowners turn to our renovation company to improve their home's appearance and style while increasing overall property value. At Rossi Construction, our team understands the significance of your investment and strives to exceed your expectations with each job we undertake. We can expertly handle all your residential construction needs, from entire home remodels and renovations to minor repairs and restorations. 
We aim to provide a personalized approach to each project, standing by your side through each phase from start to finish. Our design team can walk you through the best options if you're unsure about the type of work you'd like to perform. Contact us if you are looking for construction companies in Tampa.
Several benefits of our residential construction services include:
Free estimates.
Quotes to fit any budget.
Premium materials from leading suppliers.
Licensed contractors with three decades of experience.
Excellent client reviews.
Rossi Construction has the knowledge and expertise to provide superior commercial services regardless of the size or type of job. Our professional crew is ready to help make your vision a reality, whether you're building a brand new office or remodeling another area of your building. We understand the codes and regulations involving commercial construction and take every precaution to ensure compliance.
Because we define our performance by your satisfaction, we work hard to make your commercial construction project run as smoothly as possible, providing you with project updates and communication while adhering to your budget and schedule. We'll help you create a successful workplace where your business and employees thrive. Contact us if you are looking for commercial construction companies in Tampa FL.
Examples of the commercial construction services we offer include:
Interior office buildouts.
Office buildings.
Apartment buildings.
Medical facilities.
Retail.
Historic renovations.
Tenant improvements.
Warehouses.
Restaurants.
Our many decades of experience and state-of-the-art industry software can help you transform your existing kitchen into the space of your dreams. Rossi Construction's kitchen remodeling services range from a basic cosmetic kitchen remodel to an extensive change in floor plans and furnishings. Our team will guide you through each project phase, including establishing a budget, improving the room's functionality and enhancing aesthetics.
Our goal is to deliver a space you and your family can appreciate and enjoy for many years down the road.
If you want to give your bathroom a new look but feel overwhelmed by all the planning that comes with such a project, trust Rossi Construction to guide you. We offer top-quality bathroom remodeling that can transform your entire area. Our design team can help you decide on the most practical renovations for your bathroom and answer all your questions. 
Some features of our services include:
Interior product selections.
Custom cabinets.
Shower and tub installation.
Flooring.
Streamline your entire project by using our design-build services. You don't have to work with multiple engineers, architects and subcontractors — our team will handle everything from design to completion. Our goal is to fulfill your project's practical and structural needs while delivering the visual appeal and style you envision.
Whether you have a small custom project or a large-scale job, we approach each undertaking with the skill and care you deserve. Our high construction standards and commitment to superior quality ensure outstanding results.
Contact Rossi Construction About Your Project Today
If you're ready to start your residential or commercial remodeling journey, you've come to the right place. Our skilled remodeling contractors and general contractors in Tampa will help get you started with everything you need to achieve your renovation goals. Contact us online today to schedule a free estimate.