A Leading Residential Design-Build Contractor in Tampa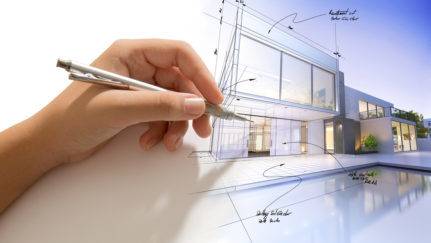 Gone are the days of juggling multiple contracts to build your dream home or living space. When you want to design and build a new home or space from the ground up, turn to our specialists at Rossi Construction. 
Since 1979, our licensed, bonded home builders have helped homeowners dream up and build spaces that bring them joy. Our reputation for excellence and honesty has made us one of the most trusted residential design-build contractors in Tampa and St. Petersburg. We're also the recipient of Remodeling Magazine's Big50 Award for being one of the top remodeling companies in the nation! 
It's our privilege to design and build a space that delights you and exceeds your expectations.
What Are Design-Build Services?
Rather than hiring contractors separately, homeowners sign one contract with a design-build firm in Tampa. The firm then becomes the homeowner's point of contact throughout the construction process, while the firm manages subcontractors and consultants on the homeowner's behalf. 
This method eliminates any confusion, miscommunications or disputes between contractors to expedite the project. It also removes the burden of managing a construction project from the homeowner's shoulders. 
How Do Design-Build Services Work?
Whether building a new property or remodeling a living space, there are three primary phases to every design-build project:
Pre-Construction: During the pre-construction phase, the design-build firm will ask as many questions about your project as possible. They'll want to know your budget, stylistic and design preferences and goals for the space. Then, they'll assess what needs to happen for the project to begin, like disposing of current structures, rewiring electric systems, etc. 
Design: Next, contractors, engineers, architects and designers work together to design a space that meets these goals. Once the design plan is drafted, a written proposal, including a timeline, budget and start date is given to the client to approve and sign.
Construction: Once the client approves the plan, the construction phase begins. During this phase, the firm will manage logistics. They'll also inform the client about the project's progress daily with photographs and other documentation.
After completion, the design-build team will provide a detailed overview to demonstrate the project's success. 
Request A Free Estimate Today
The Benefits of Rossi's Design-Build Services
At Rossi Construction, we put our clients' design, budget and preferences first. Learn more about what it's like to work with us:
We're a team of licensed experts: We have long-standing relationships with skilled, trusted vendors and licensed professionals who are experts in their trades. Our experienced contractors use industry best practices and high-quality materials to provide flawless results. 
We save you time and hassle: We take care of the fine details and day-to-day management, ultimately streamlining your project for a faster turnaround time. Our hands-on approach frees you to sit back and relax as the job progresses.
Your results will meet your goals: We take a tailored approach to every project, meaning we're conscientious of your budget. Plus, with our in-depth industry knowledge, we'll help you pinpoint ways to save.
Contact Rossi Construction About Your Design-Build Project
Whether you'd like to build or remodel, our design-build services make designing and transforming your dream space an enjoyable experience. We're your advocate through each phase, from conception and design to construction and completion.
Join the ranks of our happy homeowners when you partner with Rossi Construction for your design-build project in Tampa Bay and St. Petersburg. Contact us today to set up a time for a consultation and provide an obligation-free, complimentary estimate!