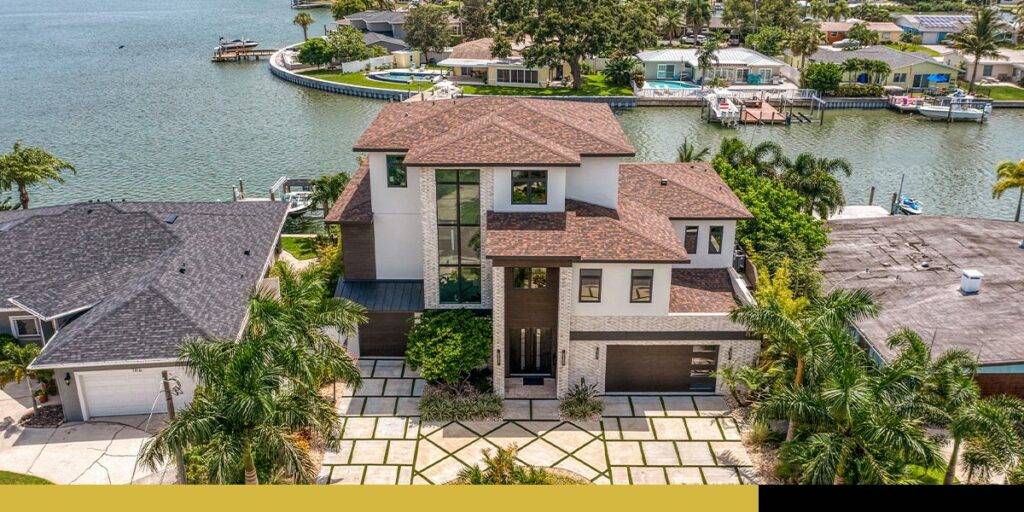 Whether you are looking to put your house on the market or you want to improve your home, remodeling projects can completely transform your space. Both small fixes like painting and massive tasks like building a new room can boost value and make your home feel brand-new.
Explore the top renovations to add home value and enhance your space:
Garage Door Replacement
Kitchen Remodel
Bathroom Renovations
Repairing or Replacing Siding
Replacing Windows
Updating the HVAC System
Upgrading the Outdoor Space
Roofing Repairs and Replacement
Adding a New Room
Why Renovate Your Home?
Your home is special to you, and renovating it can benefit you and your family. Consider the following reasons to update your space:
Boost functionality: Renovation projects can make your space more practical. You can redesign rooms to flow better, making them easier to navigate and more suitable for your lifestyle.
Improve comfort: Another good reason to remodel your home is to make it more comfortable. Building an addition or reworking your space could enhance its coziness and give you more storage room.
Correct damage: If you are dealing with damage from a storm or wear, renovations can correct the impacted area and return your home to mint condition.
Enhance safety: Whether you're replacing warped floors or outdated locks, a renovation project can improve your home's safety and give you peace of mind.
Increase home value: One of the most prominent reasons to renovate is to increase home value. Even small home projects can boost your home's worth, which benefits you when you are ready to sell.
How to Add Value to Your Home
Wondering how to increase your home's value? You can achieve this in a few different ways, such as:
Making your home more attractive: Curb appeal and the cosmetic appearance of your home contribute to its worth.
Expanding its size: By adding square footage to your home, you can increase value and make it more spacious. You could add a guest room or office space.
Improving its technology: Incorporating smart technology like new thermostats or an innovative HVAC system can boost your home's worth.
Keeping it low-maintenance: If you take steps to make your home trouble-free, like replacing the roof or installing a new water heater, you can enhance its value.
Focusing on efficiency: Energy-efficient upgrades are a great way to increase your home's worth while lowering your utility costs.
What Renovations Add the Most Value to a Home?
Explore the following renovation projects that can help you add more value to your home:
Garage Door Replacement
Replacing your old garage doors is one of the best renovation projects you can do to increase your home's worth. The average return on investment for a new garage door was 93% in 2021, making it a cost-effective way to boost value. In addition to improving your house's street appeal, the new door can lower your energy costs by providing better insulation.
Kitchen Remodel
The kitchen is one of the most frequented areas in many households, so it's no surprise that a remodel can make your home worth more. Whether you are looking to update its look or create a more functional space for preparing meals, there are many ways you can tune up this space. Both major and minor kitchen remodeling or renovation projects can benefit your wallet.
Bathroom Renovations
Similar to kitchens, bathrooms are one of the most important rooms in your home. They are a major selling point when putting your house on the market, and there are many tweaks you can make to make the space more beautiful and functional while adding value.
Whether you want to make your bathroom more trendy or more suitable for storage, renovating can transform your space and enhance your home.
Repairing or Replacing Siding
Replacing your siding is a great way to boost your home's value. In 2022, the average return on investment was 68.3% for fiber-cement siding replacement and 67.2% for vinyl siding replacement. If you'd like to make a major improvement, you can replace your siding with manufactured stone veneer, which has a 91.4% return on investment. You can make your house look nearly brand-new and resell for more by fixing up your exterior.
Replacing Windows
Another effective way to boost your home's value is by replacing your old windows with new ones. Some of the potential advantages of installing a set of new windows include:
Better energy efficiency
Updated appearance
Improved soundproofing
New windows can give your home a fresh look and are a great selling point for those looking to put their home on the market.
Updating the HVAC System
Upgrading your heating, ventilation and air conditioning (HVAC) system is a great way to improve your property's value and create a more comfortable space.
From addressing crackling noises to inefficiencies, you can improve a lot by replacing your current system. In addition to boosting your property's value, you can lower energy costs and enjoy more effective airflow throughout your home.
Upgrading the Outdoor Space
You can give your outdoor space new life in countless ways, including:
Installing a fire pit
Building a deck or patio
Adding lighting
Fixing landscaping
Painting your house
Investing in your yard can enhance your home's curb appeal and overall functionality. Your outdoor space is often your house's first impression. Updating it can be very advantageous if you want to sell anytime soon.
Roofing Repairs and Replacement
Another renovation that can boost your home's value is with a new roof. A repair or replacement will make the house look better and feel more secure. According to the National Association of Realtors, new roofing yields a 107% return on investment and is one of the top projects for enhancing your property's worth.
Adding a New Room
Whether you add a new guest room or another living space, building an addition to your home can increase its market value. A new first- or second-floor space is beneficial because bigger houses with more bedrooms can typically sell for more money.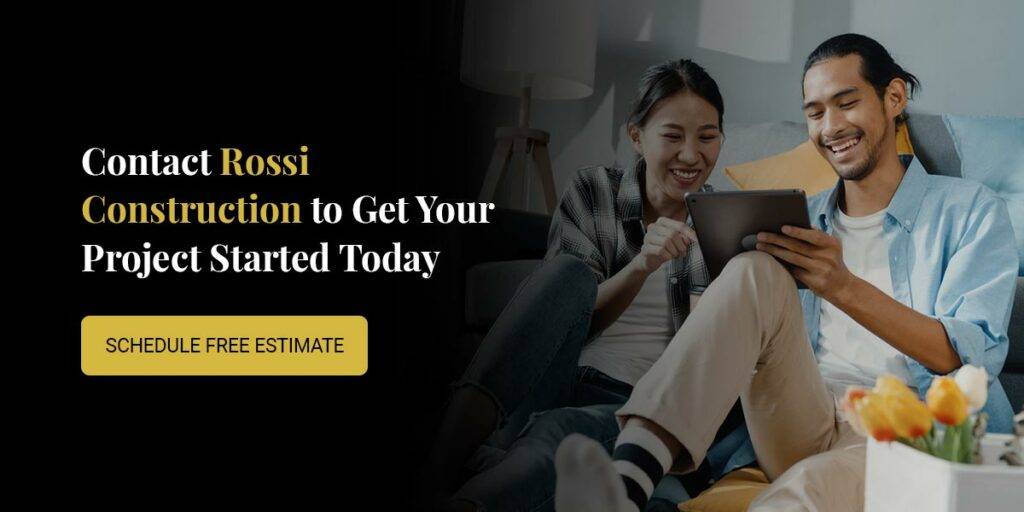 Contact Rossi Construction to Get Your Project Started Today
With an understanding of how to add value to your home, it's time to get your renovation project underway. When you work with the team at Rossi Construction, you know you're getting individualized attention.
We are an experienced and dedicated construction company based in Tampa Bay, Florida. We strive to establish strong client relationships and beautiful results with our superior craftsmanship and excellent customer service.
Are you ready to get your renovation project started? Request a complimentary estimate from Rossi Construction today!