Custom Bathroom Remodeling in the Tampa Bay Area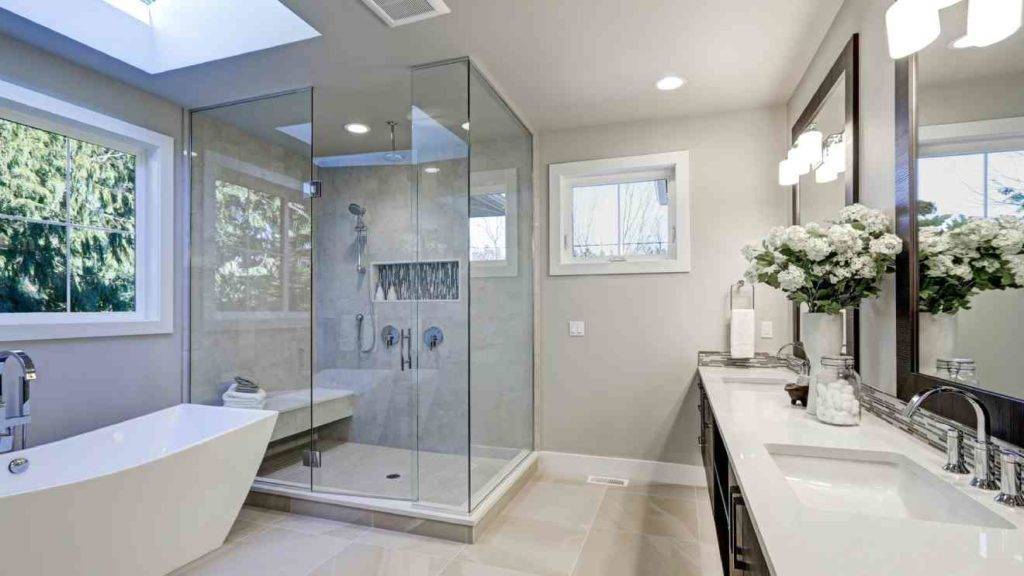 Are you thinking about remodeling your bathroom? Your bathroom should be an oasis and a relaxing escape from the stresses of life. It should also suit your lifestyle with functionality and a beautiful appearance.
However, the cost of a bathroom remodel can quickly add up if you're unfamiliar with the process. Learn about the benefits of embarking on a cosmetic bathroom remodel and our process and get started today.
The Benefits of Our Custom Bathroom Solutions
At Rossi Construction, we specialize in luxury bathroom renovations, guest bath remodeling and master bathroom remodeling. We craft spaces that delight and meet our clients' budgets, design goals and lifestyles. 
Learn more about the advantages of working with us:  
Professional installation: Our licensed, bonded and insured contractors care for your materials and handle them conscientiously to prevent damage. We then install them accurately for a beautiful, lasting result. 
Energy efficiency: We help our clients choose the highest quality materials and fixtures that fit their budgets. We also identify ways you can save money long-term with energy-saving features and fixtures, like low-flow showerheads and auto-shutoff faucets. 
Accurate estimates: A professional design plan will unveil all the incredible design possibilities within your desired budget. Contact us today to request your free bathroom remodel estimate.
Our Custom Bathroom Remodeling Process
To design your perfect space, we take a personal, client-focused approach. We'll discuss your budget, preferences and goals for your custom bathroom remodel. Then, our vetted, experienced designers and contractors work together to develop a design. Once you approve the design plan, we set your project in motion.
Our reputation for excellence and honesty sets us apart. We combine premium-quality materials and excellent craftsmanship for a result exceeding our clients' expectations. We'll streamline the remodel so you can relax and enjoy your new, luxury bathroom in no time.
Luxury Bathroom Remodeling in Tampa, Florida
When you want a practical and luxurious bathroom, Rossi Construction is your premier bathroom remodeling contractor in Tampa, Florida. We'll create a custom, accurate remodeling plan to suit your needs. 
Contact us today to request your free consultation and receive a risk-free, complimentary project estimate!