Tag: tampa remodeling project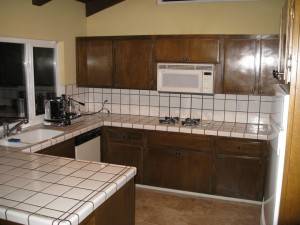 It is not just a matter of expense, but also overall inconvenience to your family during the Tampa kitchen remodel that makes may homeowners take pause when considering a large project like this.  In spite of thinking twice, many homeowners find good reasons to proceed with their Tampa kitchen remodel.  Reasons for remodeling always vary, and your neighbor may not share your top reason for a Tampa kitchen remodel.
The kitchen may be breaking down.
The simple truth behind your Tampa kitchen remodel may be that the kitchen has definitely seen its best days.  Broken countertops, missing cabinet doors, old appliances and cracked backsplashes do not inspire people to typically host family gatherings.  It is possible that the outdated kitchen has just lived beyond its happiest years, and is primed for a Tampa kitchen remodel.
A Tampa kitchen remodel adds to the value of your home.
Homeowners will often plan a Tampa kitchen remodel to increase the value and the marketability of their home.  Kitchens that have been remodeled will appeal to a potential buyer more than a kitchen that is outdated, beyond its prime or boring.  The homeowner may or may not recoup the investment of the Tampa kitchen remodel; this will depend on the degree to which the Tampa kitchen remodel is completed and current market prices.
Your lifestyle may call for a Tampa kitchen remodel.
The layout of your kitchen may have made sense for the former homeowner, but it just does not make sense for the way that you live.  It may lack a great place for your family to an informal meal, the kind of location that will allow you to enjoy the company of your family and still remain totally mobile in a modern world.  No matter the reason, one motivation for a Tampa kitchen remodel is to arrange the room in a way that better fits the needs of your family.
If you have found a reason for a Tampa kitchen remodel, it is time for you to call Rossi Construction, Inc. at 813.436.0177 to schedule a consultation to discuss your Tampa kitchen remodel.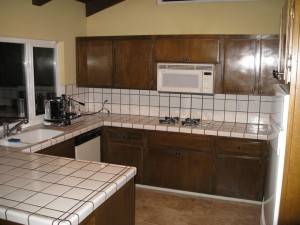 A great kitchen design project can dramatically increase the value of your home, and it can be a perfect way to attract the right prospective buyer for your Tampa home.  The trick is to appeal to more people by spending money on what they are looking for, and making the right decisions about what they really want in their new Tampa home.
New kitchen cabinetry can do a lot to attract the right Tampa home buyer.  There are three key factors you will want to consider: quality; symmetry and lighting.  If you can get these elements right with any new cabinetry, you are most likely going to increase the value of your Tampa home.
The number of cabinets that you have is never as important as the fundamental construction and quality of the cabinets you choose for your Tampa kitchen design project.  Choose high quality runners, drawers that close softly and try to find some custom-made options that will improve the overall functionality of your Tampa kitchen.  Restrain yourself if the opportunity arises to purchase a lot of modular cabinets, as it is better to have fewer cabinets if the quality is superb!
The eye of a Tampa home buyer will be naturally drawn to a kitchen that is symmetric in appearance, as well as one that also promotes repetition of style.  It is always a good idea to keep the design of any and all Tampa kitchen projects simple and understated, because casual elegance is always in style.
In the redesign or outright design of your Tampa kitchen, you will want to put some time into the idea of lighting your kitchen.  This can be accomplished through actual placement of lighting fixtures, the style a designer choose or even the color you choose for the kitchen.  White can turn your Tampa kitchen into a blank slate, one which allows a potential Tampa home buyer to envision the space as their own canvas.
The Tampa kitchen design concepts shared in this article are just the tip of the ice burg, when one is on the path to a kitchen design that will add value to a home.  The professionals from Rossi Construction, Inc. can further assist you in narrowing your goals for the kitchen design project, and all it takes is a call to 813-436-0177 to get the ball rolling.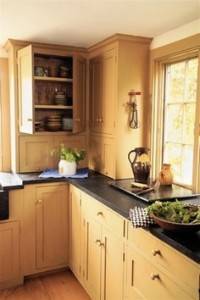 Every home owner who is thinking about undertaking a project to bolster the resale value of their Tampa home always wonders if a renovation will pay off.  And in a housing market that remains a problematic equation for most home sellers, and that answer may determine whether the Tampa property sells.
Fortunately for Tampa homeowners, there are a number of remodeling projects that offer a seller potential high return on investment (ROI).  Some of the best renovations are those complete on the exterior of the home like siding; windows; making entry points accessible to wheelchairs and even switching out doors.  All of these projects improve the curb appeal of a home, they allow the seller opportunity to make a good first impression and give some insight as to the overall care given to the ongoing property maintenance.
Beyond the exterior, certain projects will provide higher returns than others for Tampa homeowners.
One major recommendation from Rossi Construction, Inc.:
While kitchen remodeling projects return roughly two-thirds of the investment, kitchens are one of the first things that potential home buyers will look at right away.  The cost of a major kitchen remodel can vary depending on region, and it is important to remember that you do not want to go overboard and price yourself out of the local Tampa market.  In order to determine if you are spending too much, you will want to avoid doing something like completing a $60,000 kitchen remodel in a Tampa neighborhood where the average home price is $225,000.
Some Tampa home owners will opt for a facelift for their kitchen in some situations and, if a less-drastic update like refinishing cabinets will work, consider going this route.  The important thing is that you not make the mistake of opting for a facelift when the Tampa kitchen does, in fact, need a full-scale remodel of the space.
Contact Rossi Construction, Inc. today to discuss your options for remodeling your Tampa kitchen.  Rossi Construction, Inc. can be reached at 813.436.0177.