Many people enjoy the process of redesigning their kitchen, rarely having had an opportunity like it in the past and likely not getting the chance again for more than a decade.  If handled correctly, the design process can be the gift that keeps giving.  Here are a few tips that can make the process enjoyable and keep you on a budget that either is all of your own doing, or the suggested budget of a Tampa General Contractor.
Assess the situation ahead of time by scheduling an appointment during which a professional from Rossi Construction, Inc. can share his ideas and listen to your personal goals for the space.  Ask the member of our team to give you a bid on both the overall project, as well as any smaller projects you feel are suited to our project portfolio.  As you talk, you will start to get a feel for what's necessary and what you can do without.  Never hesitate to speak to multiple companies about the kitchen design process as well, Rossi Construction, Inc. prides itself on fair estimates but we always want clients to do their homework.
While estimates on final price for a Tampa kitchen design are always important, you really want to find a Tampa General Contractor who is capable of understanding your vision and creatively working within the confines of your budget.  You need someone who is capable of speaking construction as well as layman terms regarding projects.
It is vital that planning the Tampa kitchen design process is never just a slapdash affair.  You need to take the time to look at photos, prepare sketches or at least complete a set of notes regarding your hopes and goals for the Tampa kitchen redesign process.
Keep in mind that these tips and tricks are merely the tip of a very large iceberg associated with the ideas, planning and process of a Tampa kitchen redesign process.  Build the idea of a kitchen redesign in your mind, and then feel free to contact Rossi Construction, Inc. at 813-436-0177 to discuss making an appointment with one of our professionals.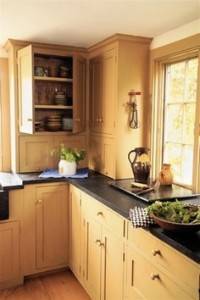 Every home owner who is thinking about undertaking a project to bolster the resale value of their Tampa home always wonders if a renovation will pay off.  And in a housing market that remains a problematic equation for most home sellers, and that answer may determine whether the Tampa property sells.
Fortunately for Tampa homeowners, there are a number of remodeling projects that offer a seller potential high return on investment (ROI).  Some of the best renovations are those complete on the exterior of the home like siding; windows; making entry points accessible to wheelchairs and even switching out doors.  All of these projects improve the curb appeal of a home, they allow the seller opportunity to make a good first impression and give some insight as to the overall care given to the ongoing property maintenance.
Beyond the exterior, certain projects will provide higher returns than others for Tampa homeowners.
One major recommendation from Rossi Construction, Inc.:
While kitchen remodeling projects return roughly two-thirds of the investment, kitchens are one of the first things that potential home buyers will look at right away.  The cost of a major kitchen remodel can vary depending on region, and it is important to remember that you do not want to go overboard and price yourself out of the local Tampa market.  In order to determine if you are spending too much, you will want to avoid doing something like completing a $60,000 kitchen remodel in a Tampa neighborhood where the average home price is $225,000.
Some Tampa home owners will opt for a facelift for their kitchen in some situations and, if a less-drastic update like refinishing cabinets will work, consider going this route.  The important thing is that you not make the mistake of opting for a facelift when the Tampa kitchen does, in fact, need a full-scale remodel of the space.
Contact Rossi Construction, Inc. today to discuss your options for remodeling your Tampa kitchen.  Rossi Construction, Inc. can be reached at 813.436.0177.