A soft economy has prompted homeowners to take a look at their existing footprint.  Even as the housing market conditions improve in some regions, making things a little brighter, many homeowners still choose to stay put and update their current home instead of selling at lower prices.
The numbers prove it.  Tampa remodeling hit a five-year in 2012, and it has carried over into the majority of 2013.  In many cases, the decision to execute a Tampa remodeling project is often reflective of the times, but the Tampa remodeling trend detailed below is here to stay:
Tampa remodeling projects can create smarter kitchens!
The use of the word smarter does not mean that the kitchen will prepare your bacon and eggs, but it can mean that you are in and out of there in less time.  The peak of the construction surge featured hot-button words like "granite," "stainless steel," "cabinet suites" and many more terms.  It is not that people now want lower quality kitchens, they are just moving toward Tampa remodeling projects providing more customization.  Some put cash into walk-in-pantries, while others choose to have their Tampa remodeling project cover the "guts" of parts of the kitchen.  They are giving up dedicated food preparation area in favor of larger eating areas, the kinds of room that can double as a family room.  They are opting for open shelving and islands that do a heavy lifting, with loads of extra storage.  Kitchens are and will continue to look less like a work area and more like an extension of the living area.
If it is time to consider a smart Tampa remodeling project, call Rossi Construction, Inc. at 813.436.0177 to schedule an appointment for a consultation.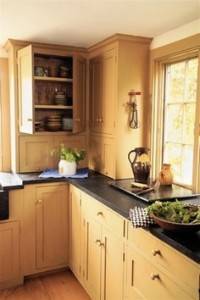 Shopping for a new countertop can be an exciting part of remodeling a Tampa kitchen.  Since the countertop occupies so much space, and plays such a vital function in the kitchen, the decision will be tough about which countertop is the perfect match for you Tampa kitchen remodeling project.  Some of you will also consider the return on investment of a new countertop in your project, if you are remodeling the kitchen to raise property value as a whole.  Is it best to consider the rock solid investment of granite or marble for resale value?  Some alternative countertop suggestions that are cheaper than granite, but unique and attractive are detailed below.
If you are looking to set your Tampa home apart from the pack, you will want to consider:
Soap stone is a great alternative that looks a bit like granite, but comes with a distinct matte texture and fewer sparkles than granite.  Soap stone is resistant to both heat and stains, is non-porous and requires relatively low maintenance.  The distinct look can span Tampa kitchen styles from traditional family home, to kitchens in an industrial style loft.
While tile is not a revolutionary countertop material, it is very often overlooked by people planning a Tampa kitchen remodeling project.  Their most common objection is stained grout, a problem that can be tackled with relative ease by either choosing a dark colored grout or seal the tile and grout well.  With the latter solution, remodelers must remember to periodically reseal both the grout and the tile.
An unusual option also comes in the form of Zinc countertops, which actually look a lot like the shiny metal counters at soda fountains.  Zinc is sold in sheets, which are applied to a flat foundation.  Home owners can consider the addition of decorative edging to complete the retro-style look for their Tampa kitchen remodel.
These suggestions for countertop options in your Tampa kitchen remodeling project are only the tip of the iceberg!  If you are preparing to leap into your remodeling project, call Rossi Construction, Inc. at 813-436-0177.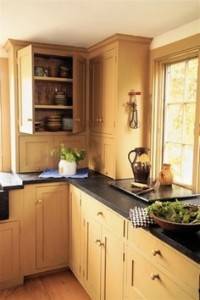 In our previous article discussing Tampa kitchen remodeling projects, we discussed the idea of considering new flooring options when changing your kitchen.  Our flooring suggestion allowed you to understand the positives associated with the installation of beautiful new laminate flooring, but we would like you to imagine that lovely flooring matched with newly installed countertops.  It is a recipe for beauty!
Project Three:  Countertop Installation During Your Tampa Kitchen Remodeling Project.
Whereas cabinets are a focal point for a potential buyer of your Tampa home, and flooring is a necessity if you do not want to be considered a savage, your countertops are the star of your kitchen!  The right material is what gives you the wow factor when a person first enters the room after your Tampa kitchen remodeling project is complete.  More than any other single decision in your Tampa kitchen remodeling project, choosing the correct countertop is a matter of keeping up on trends.
If you are looking to add value to your Tampa home, stick with affordable granites and manufactured stone that is available on the market.  Prices will range from $40.00 to $100.00(+) per square foot, and you must be prepared to understand that durability will be an issue in this Tampa kitchen remodeling project.
If you do not understand what any of this means, use the rule that darker granites with consistent patterns tend to be stronger stone.  Granites with a more elaborate pattern will result in a higher price tag.  You will want to try to stick with dark and durable granite, perhaps a dark brown that is both affordable and very strong.  This will allow your money to be wisely spent in your Tampa kitchen remodeling project.
Rossi Construction, Inc. is capable of helping you make the best decision possible about your kitchen countertop options in your Tampa kitchen remodeling project.